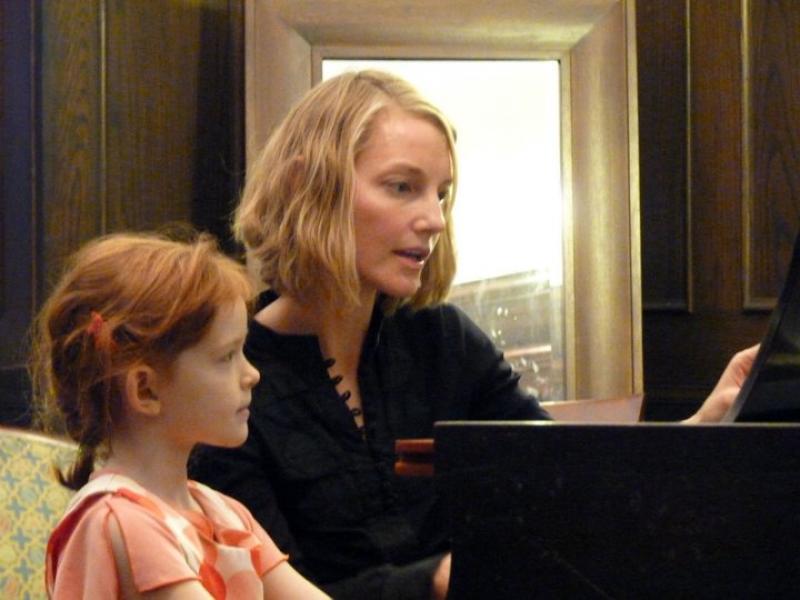 Elizabeth (Liz) LaCroix holds a Master of Music in Collaborative Piano Performance from Boston University and a Bachelor of Music degree in Piano Performance (with a minor in French studies) from Wayne State University. She has performed, collaborated and taught in Detroit, Windsor, Boston, Chicago and now in Montreal. Liz has taught traditional piano lessons for more than 20 years and is a certified Suzuki teacher, as well as a certified Music Together teacher. She currently teaches privately in her Verdun studio and online. Her teaching, regardless of method, includes technique, reading, theory, ear training, musicianship and performance practice. Throughout her teaching, she has been concerned with full music development, from birth through adulthood. Liz welcomes students of all ages, and desires to pass along to her students a deep appreciation of all styles.
---

Michael LaCroix, PhD (University of Chicago)
As a dedicated teacher who comes from a family of teachers, it was only natural that Dr LaCroix began offering lessons in piano and guitar as a teenager growing up in Windsor, Ontario, first in his own home studio, and later at the Canadian Conservatory, and the Académie Ste Cécile. Since then, he has held positions at the University of Windsor, Wheaton College Conservatory in Illinois, and the University of Chicago, teaching a variety of courses in music theory, composition, musical theater, ear training and keyboard skills. He has worked as composer-in-residence at the University of Chicago's prestigious Laboratory Schools (K-12); has presented his music to Windsor area high school students as a commissioned composer for the Windsor Symphony with a grant from the Canada Council for the Arts; served as coach and composer-presenter for the Music Teachers of Hyde Park Ensemble Fest and New Music Workshop respectively; together with his wife Elizabeth, has led countless interactive workshops and recitals for their students in Chicago and Montréal; since 2017, has worked as an instructor of Chamber Music and Improvisation at the Montréal Suzuki Institute; taught strings and winds as a long term replacement at École secondaire St-Luc (CSDM) in spring 2019; and currently teaches general music at the Nouvelle École primaire LaSalle (CSMB). As a lover of jazz as well as classical and experimental music, he encourages the natural playfulness innate in all students, young and old, by including elements of improvisation in most lessons.
Dr LaCroix's goal as a teacher is to encourage each of his students to play with expression (that is, to make music), and to have fun at the same time!
Technical skill always serves that primary goal.

As a composer, LaCroix's music, for solo instruments, small ensembles, as well as opera and full orchestra, has been performed across Canada, the USA, South America, and Europe, and has been awarded prizes in Canada, the USA, and Bulgaria. He earned a PhD in Music Composition from the University of Chicago, studying with Marta Ptaszynska and Pulitzer Prize winning composer, Shulamit Ran. While in residence at the U of C, his music was performed by multi-Grammy Award winning ensembles: eighth blackbird, the Pacifica String Quartet, and the Saint Paul Chamber Orchestra; and, he was among a select few alumni to be included in the 50 th Anniversary Concert of the Contemporary Chamber Players at the U of C.

Along with his wife and three young daughters, Dr LaCroix moved back to Canada three years ago and is happy to call Montréal home! He is also a former restaurant cook, and has been enjoying discovering all of the amazing local food products Québec has to offer.

URL: http://michaellacroix.com/